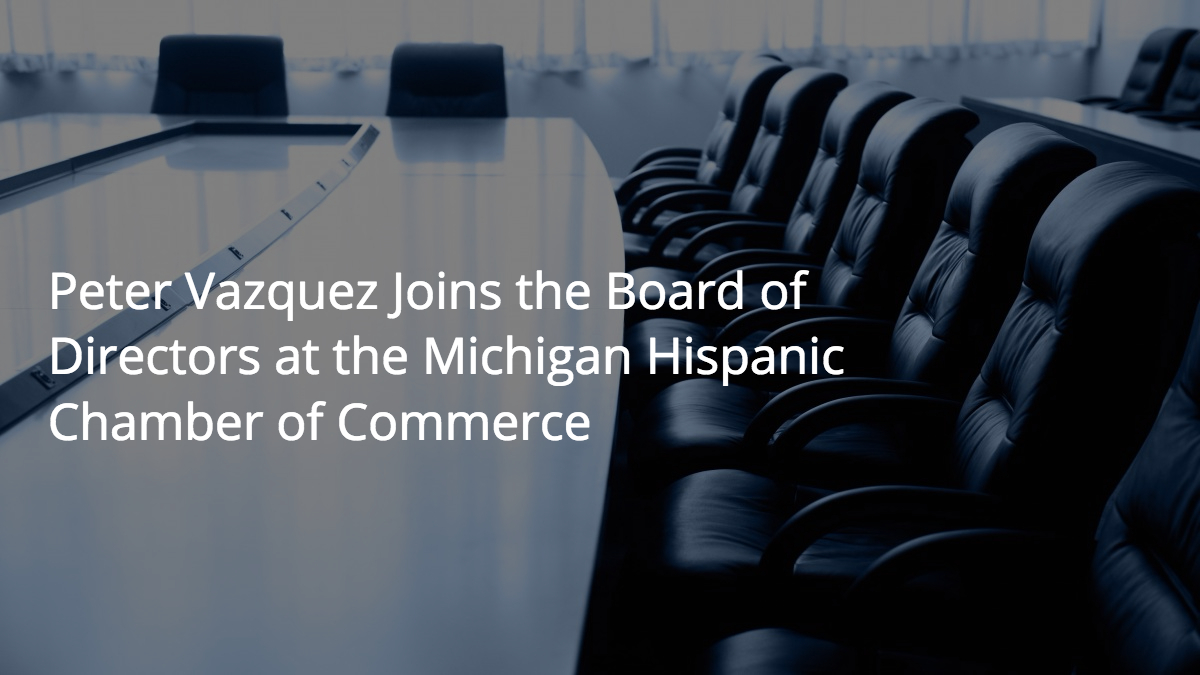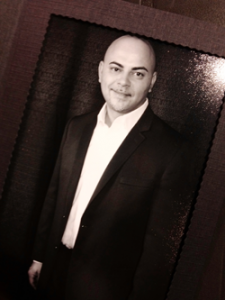 DETROIT, MI, February 19, 2014 — Peter Vazquez, CEO of Brand Echo Media Solutions, was elected to join to the Board of Directors at the
Michigan Hispanic Chamber of Commerce
(MHCC). "The appointment of Peter Vazquez to the Board of Directors shows the diversity and growth of our organization. The Board continues to find new ways to incorporate new leadership into the membership and expand the depth and breadth of the organization," says Gary Gonzalez, Chairman, Michigan Hispanic Chamber of Commerce. "The new board members represent a variety of corporate industries and each brings with them a unique and strategic vision of the future for the Chamber." .
"Peter has passion, enthusiasm and commitment to excellence in all of his pursuits. I have gained enormous respect for his drive and persistence, which is evident with his numerous awards and achievements in life."
"Peter is a conscientious young executive with a passion for the advancement of Hispanic businesses. He has been a great supplier to Lear and I am confident that he will be an invaluable asset to the MHCC Board of Directors."
"Peter has a genuine heart for the Hispanic community and his hands-on business involvement is the type of Board membership that will complement our vision at the Michigan Hispanic Chamber of Commerce."
"Peter has done a lot to make the Chamber more e-friendly. He has shown an ability and interest in making the MHCC more valuable to the professional services members of the organization."
Vazquez has made Brand Echo Media one of the fastest-growing branding solutions companies in the region.  When he created Brand Echo Media, Vazquez wanted to focus on creative content and unique distribution methods. At the time, he saw a need within the Hispanic community to introduce his marketing techniques to the minority business owners, helping them to navigate the sometimes confusing online landscape of  creative media, web development, marketing, and brand message distribution.
Brand Echo Media Solutions prides itself on creating content that engages online visitors, allowing them to learn more about the various products and services being offered. By focusing on the needs and desires of a target audience, Vazquez and his team are able to design and develop campaigns and events that engage and educate, such as his upcoming webinar series titled "Google Plus for Business".
Brand Echo Media Solutions is a certified Minority and Service-Disabled Veteran owned, an all-inclusive and integrated interactive advertising agency that prides itself on developing and implement advertising campaigns that stand apart from their client's competitors.  To learn more about Brand Echo Media Solutions, send them a message or give them a call toll free at (888) 593-2338.