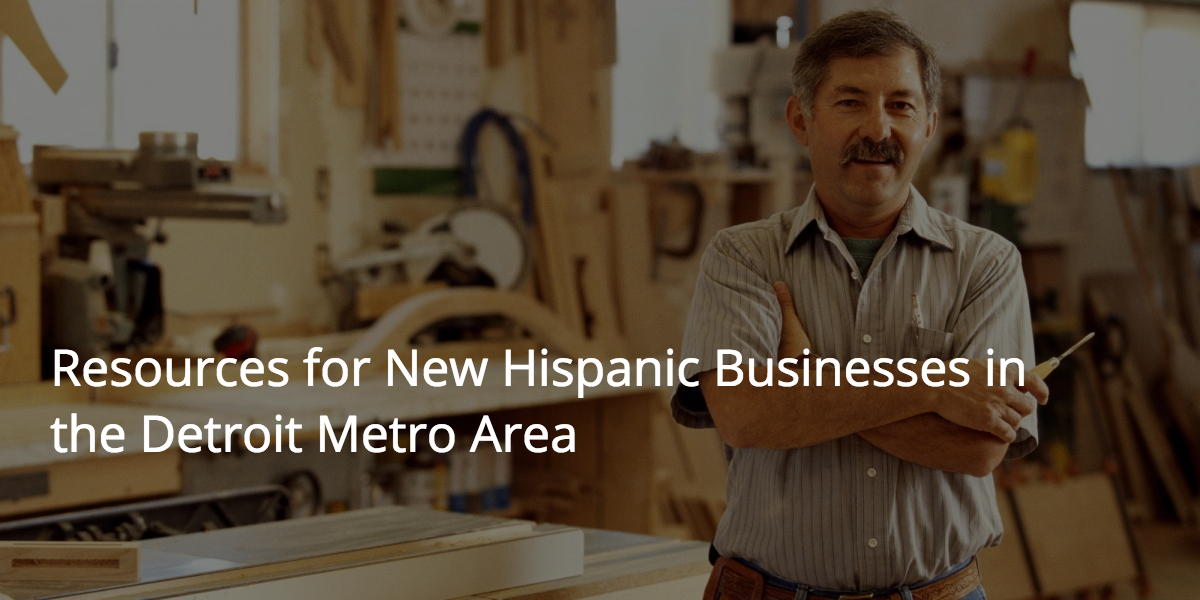 Launching a business at any time can be a daunting task, not to mention during today's economic climate. Fortunately for local entrepreneurs, Detroit is home to many initiatives designed to foster business growth and opportunity. These organizations can help you connect with these initiatives and the business resources you need to help your business succeed.
Michigan Hispanic Chamber of Commerce (MHCC)
Do not let the name fool you, the Michigan Hispanic Chamber of Commerce (MHCC) is committed to fostering growth for all Michigan businesses regardless of ethnicity. By promoting awareness of assets in the Hispanic community and connecting local manufacturers with Latin American suppliers, the MHCC hopes to create opportunities for all.
Long-term members of the MHCC have gone on to become national and regional leaders in Hispanic business and seek to help the generation of Michigan business leaders get their start. They offer mentoring and networking opportunities for businesses of all levels.
Small Business Administration (SBA)
The Michigan District Office of the SBA is located at 477 Michigan Ave in Detroit. The SBA should be your first stop when you begin considering a new venture and anytime thereafter when you need guidance or resources. The SBA houses many government offices and can connect you with the government programs for which you are eligible.
No matter what the nature of your business, the SBA has resources that can help including:
Begin by visiting the SBA Direct portal on their site at SBA.gov to explore their vast library of business articles. Learn how to write a business plan that will help lenders see the possibility in your passion. Explore any training available for you and your employees.
Detroit Public Library
Writing a business plan will require research, and for that, you have valuable friends on the staff of the Detroit Public Library. No matter how powerful your passion for your new venture, prospective investors are looking for cold, hard facts to back up your enthusiasm, and research librarians can help you find the relevant data.
Do you need to know how many women buy secondhand SUVs or how many children will enter kindergarten in Dearborn in 2014? Start with the Ask a Librarian feature on the Research and Resources page of the library website or dig into one of the many databases they maintain for library patrons. You may need your Detroit library card or Michigan driver's license to access some of these features, so be sure to have your wallet at hand when you go to research.
Brand Echo Media
Here at Brand Echo Media, we are committed to the success of Minority Owned businesses. We help small and mid-size companies create brand awareness using proven inbound marketing strategies. The digital economy is the one area that did not see any slowdown during the last economic contraction. Let us provide you with a comprehensive plan that includes email marketing, search engine optimization, and social media to take advantage of digital tools and build your presence with your target audience.
Contact Brand Echo Media today for a website analysis that will show you how to improve conversions and create more leads and revenue.
Subscribe to our email newsletter to receive tips and updates on the latest in online marketing including everything from reputation management to web