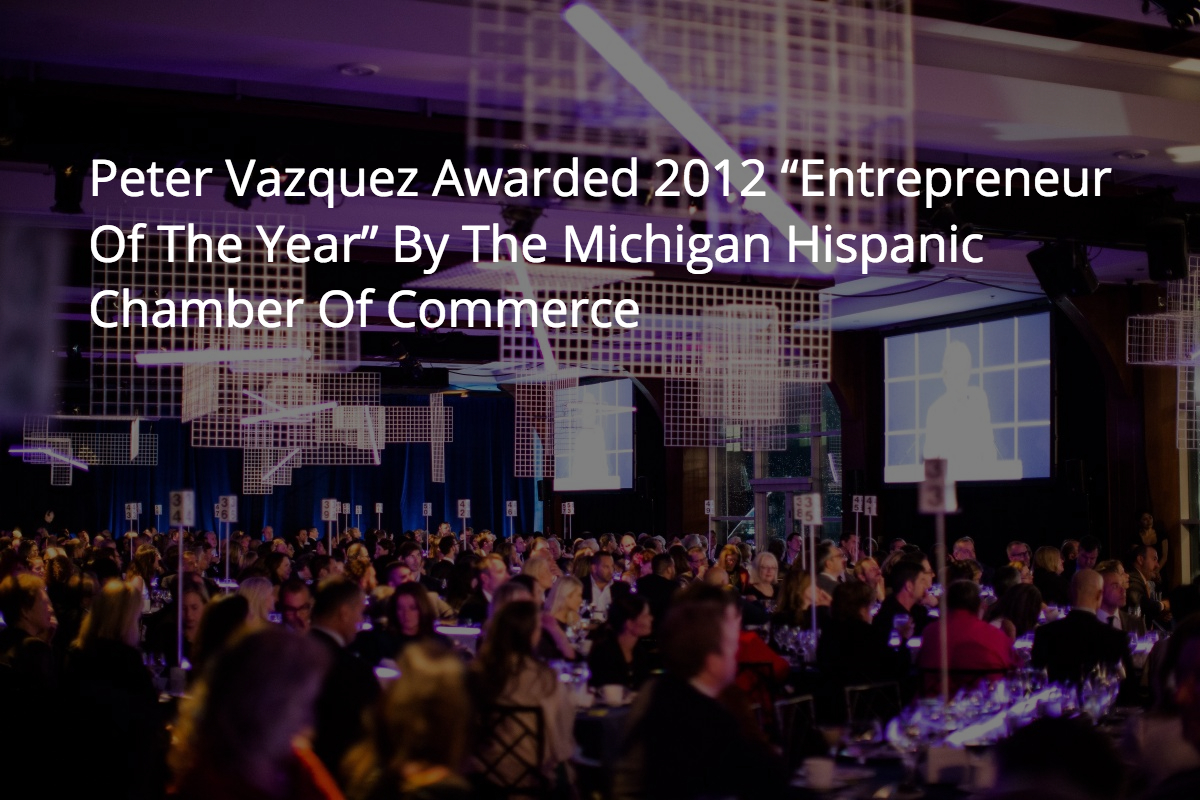 Minority and Veteran Businessman Uses New Paradigms to Reach Audiences Through Innovative Online Approach
DETROIT, MI (Dec 11, 2012) — Peter Vazquez, CEO of Brand Echo Media Solutions, was named, 2012 Entrepreneur of the Year by the Michigan Hispanic Chamber of Commerce. The Entrepreneur of the Year award is given to business owner who has demonstrated innovation in the delivery of products and services designed to advance Hispanic businesses," said Armando Ojeda, Executive Director, Michigan Hispanic Chamber of Commerce.  "Working within the Hispanic business community, Mr. Vazquez supports his clients and other Latino business owners in understanding the new landscape of business opportunities found within the online community."  
Brand Echo spends countless hours researching the latest techniques in joining businesses and individuals with the online community, by focusing on the latest paradigms designed to reach the widest, as well as, niche audiences.  Mr. Vazquez has made Brand Echo one of the fastest-growing branding solutions companies in the region.
When Mr. Vazquez created Brand Echo, he wanted to focus on creative and diverse content and unique distribution methods. At the time, he saw a need within the Hispanic community to introduce his marketing techniques to the Hispanic business owners, helping them to navigate the sometimes confusing online landscape of new media development, promotion, and distribution.
Brand Echo Media Solutions is a all-inclusive and integrated interactive ad agency that prides itself on creating content that engages online visitors, allowing them to learn more about the various products and services being offered. By focusing on the needs and desires of a target audience, Mr. Vazquez and his team are able to develop and implement advertising campaigns that stand apart from all competitors.