A PICTURE IS WORTH A THOUSAND WORDS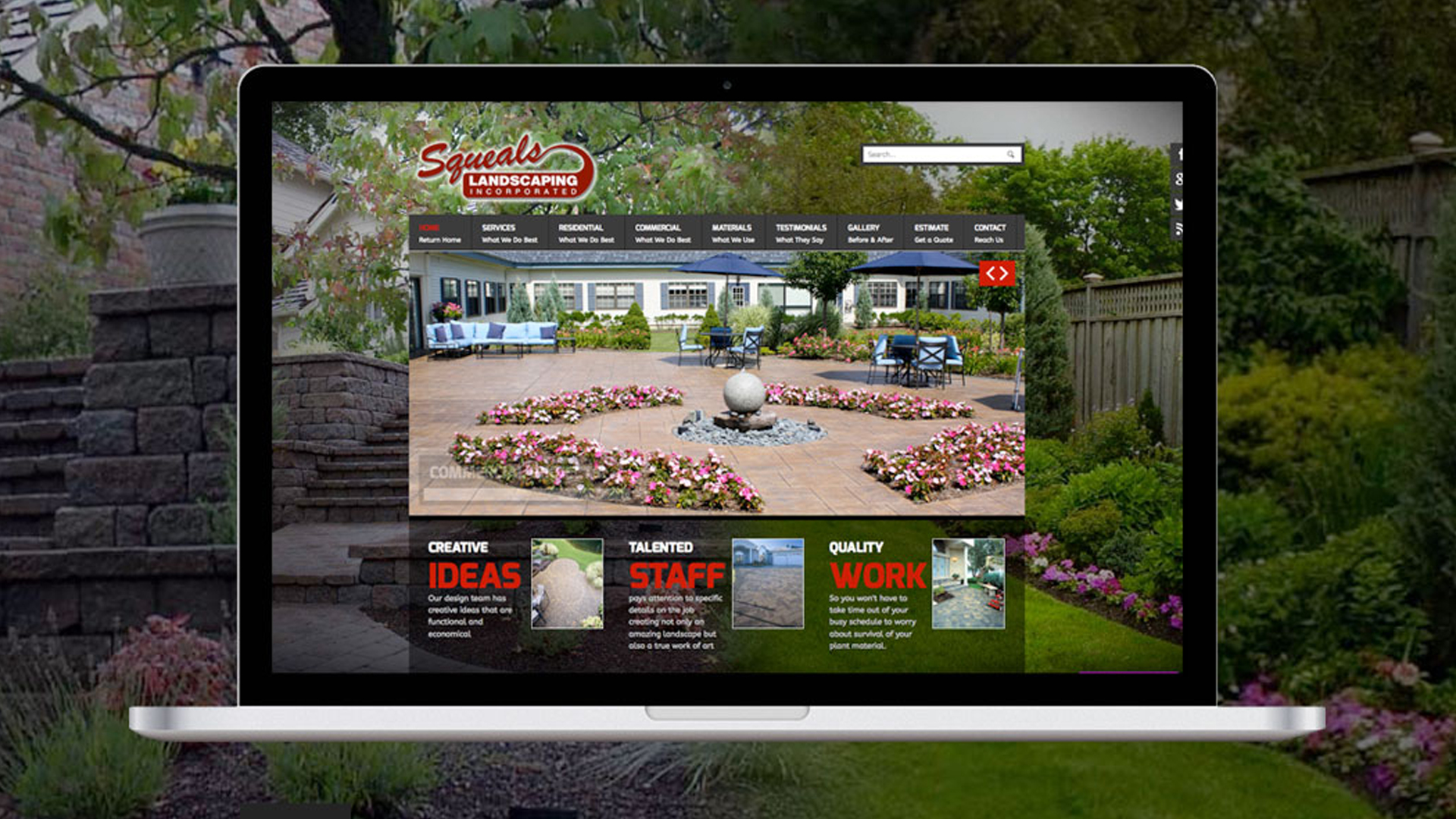 A local landscaping company with more than 25 years of experience, Squeals Landscaping takes pride in giving their customers quality service and go above and beyond when compared to their competition. Hence the need for the design and development of a website that visually inspires potential customers.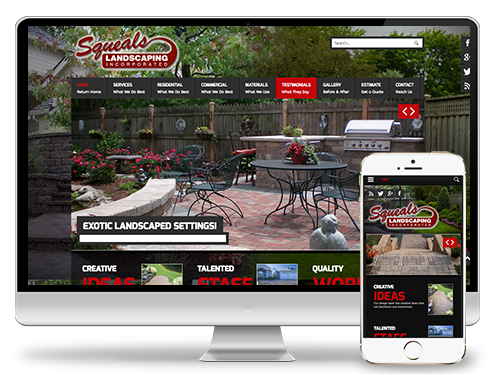 GALLERY OF SUCCESSFUL PROJECTS
Landscaping companies are a "Dime a Dozen" in most suburban areas. Obviously, where they differ from each other is the quality of their work, but allowing the customer to imagine themselves in an outdoor landscape that was created by Squeals was the upmost priority for our design and development team.
ACCESSIBILITY AND SPEED
In today's world of mobile technologies and the need for potential customers to access information quickly via their website, the second highest priority was to ensure their responsive and fluid design can be viewed quickly and does not take forever to load on the visitors screen.